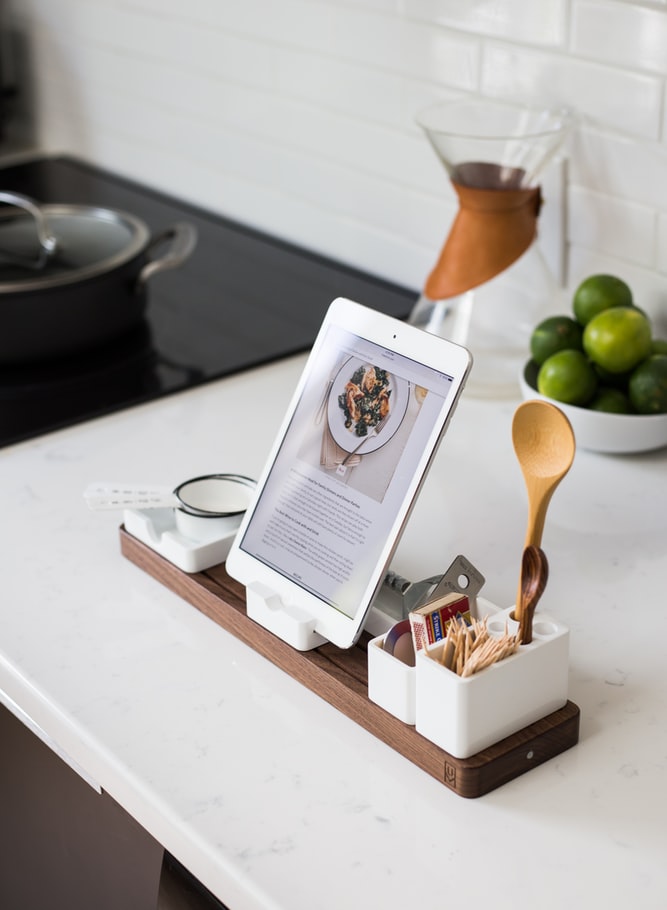 When people ask me how things are going, I've been saying that once you get beyond the sadness of COVID19's negatives, it's rather like travelling without the inconvenience of having to actually go anywhere.
There are new rules, there's new vocabulary, new socially distant etiquette, a rediscovery of our homes and neighbourhoods. We might also feel as excited, anxious and apprehensive as we do when we first land in a new place. A lot of this is new to us, just as a new destination would be.
The global quarantine has made us more playful, more forgiving of others, more creative…We're connecting with new or old friends and acquaintances and sharing experiences.
Then there are parallels with customs in other countries that make this not such an unusual experience in global terms. In Italy many supermarkets have always asked you wear plastic gloves to handle fresh fruit and veg (and yet oddly we still don't have to do that). Public bathrooms are usually fully or at least partially automated so you can get in and out while touching as few surfaces as possible. And what of those Japanese tourists who we thought were a little odd for wearing face masks…now we're all doing it.
We are living in unprecedented times, and the uncertainty, sadness and loss is undeniable. But if we adopt a creative, open mindset, there are ways to find the benefits of travel in the surrealism of what we're experiencing.
Like being on holiday, a lot of us currently have a lot more free time. Whether that's hours we have recovered from our usual daily commute to the office, or due to reduced working commitments, there are additional portions of the day that we can reclaim for ourselves. We have the opportunity to repurpose time that was formerly purely functional, and we can invest it in leisure or educational activities.
Our founder at Brown + Hudson asked us shortly after we started working from home, 'how do you plan to invest the time you have recovered from commuting?' Our answers ranged from 'catch up on sleep', to 'write a novel' to simply 'actually have some time to eat a good breakfast'. So many of us have been given this gift of time, which perhaps over the course of the next few months, will be equal to or greater than our annual holiday allowance. If you would spend a week of your precious holiday time travelling to learn and experience more, then why wouldn't you utilise your few hours a day in the same manner? An hour a day for the duration of this lockdown is a very healthy amount of time to learn a new skill or pick up a new habit.
And talking of new skills, how many of us might have enjoyed a cooking class while travelling? Probably quite a few. And of those people, who would have signed up for a cooking class at home? Probably fewer. But now in our brand-new holiday destination of Covidlandia, restaurants are closed and not all of our favourite eateries can do delivery. It's prime time to try our hands at some of our preferred dishes. And it has never been easier to be inspired. Restaurants are giving away their precious recipes online and professional chefs are doing 'cook along' shows on YouTube and IGTV. The supermarkets might be running low on your usual quick and easy go-to ingredients, so by branching out and being a little more creative you might actually find everything you need. And even if you haven't discovered a sudden love for creating culinary masterpieces, presumably a small amount of boredom snacking may have worked its way into your daily routine.
But with all this eating, cooking and experimenting, comes the payback. Exercise. Again, just as when we're on holiday we might not have our usual portfolio of gyms, fitness classes and personal trainers. Unless we have our own home gym, a lot of us will be getting creative with the furniture, or darting out for a run or cycle around the park. Fitness is now something we have to slot into an entirely new regime (perhaps balancing it around childcare), rather than fitting it seamlessly into our previous schedule. I don't think anyone is alone in having come back from holiday a couple of pounds heavier. The same will probably apply to the end of lockdown. But these are unprecedented times and unusual circumstances. Staying home means staying safe, and letting your thrice weekly spin habit, or morning weights session slip for a few weeks is fine. Just as you would on holiday, make sure you get out and about, or do some exercises in your home at least once a day. The benefits for both your physical and mental wellbeing cannot be understated.
There's also plenty of holiday fun to be had at home. Recently one Brown + Hudson staff member did a 'spafternoon' with her housemates. Face packs, manicures – the works. Another member of the team reported that she and her boyfriend 'went to Seville' for supper, complete with flamenco music, tapas and dancing. There's a playful lack of self-consciousness that comes with being quarantined at home. It feels like the heady confidence you feel when you're alone in a strange city. You can fly solo to a bar, eat alone in a restaurant, strike up a conversation with a stranger. It's a parallel world where no one knows you, so no one can judge you. How often would you take yourself out for dinner alone in your hometown? And why not?
The world outside of our isolation bubbles might not feel entirely foreign though. The lack of cars on the road creates a surreal atmosphere of an earlier time. Along with the resurgence in wildlife, it almost feels like 50 years ago. People who perhaps haven't dared to hop on a bicycle since they were a child, are now able to tentatively relearn the pleasure of freewheeling down a street devoid of cars. Kids are playing football on my street as I write – just as I remember them doing in Antigua Guatemala on a recent trip. In London that's something I remember doing 45 years ago. The world of Covidlandia is new and foreign, but at the same time oddly familiar, like an old children's book.
Thanks to the quieter roads, and extraordinary drop in manufacturing and industry, animals are making their way back to parts of towns and cities where they haven't been seen in years. We've heard in the news about mountain lions in Boulder, Colorado, dolphins returning to Venice, Italy. A critically endangered malabar civet was even seen for the first time since the 1990s walking down a street in Kerala, India. Yesterday evening on the Thames Path, a man even mistook my black lab for a Jaguar. Poor chap almost had a heart attack.
If all of this wonderful wildlife is back in our backyards, it begs the question - is there as much need to travel across the world to see someone else's wildlife? Taking the children out into the garden and exploring worms and beetles, learning different bird calls and identifying plants has suddenly rocketed from the bottom of the list of 'entertaining activities', to actually sounding like a brilliant way of keeping them occupied for an hour.
Considering the huge environmental benefits of our global lockdown, it seems positively absurd to suggest returning to our same old bad habits once the restrictions have been lifted. Why keep polluting the air, pouring toxins into the seas and poisoning the land in the name of travel, when we have all of these wonderful things already at our fingertips. A popular saying goes, 'you never see your own city as a tourist', but why not? Why not make your next holiday a local one? Why not speak to creative travel professional about turning your backyard into an experience? If nothing else, maybe just rethink and revisit why you travel at all.
All of these Covidlandia positives shouldn't stop as soon as lockdown is lifted. The world is cleaner, the animals are thriving, people are reconnecting, and life goes on. A YouGov poll in the UK found that only 9% of Brits want life to return to normal, and 54% are hoping to make some lasting changes in their own lives that will aid the country to learn from this crisis. 38% are cooking from scratch more, and 42% say they value food and other essential more than they did previously. 61% of us are spending less money, 51% have noticed the cleaner air, and 40% say there is a stronger sense of community in their areas. 39% are catching up with friends and family more. We are all aware of the benefits, so perhaps this is the perfect catalyst to set humanity onto a new path. The travel industry should certainly use this time to revisit how it adds value to people's lives and the impact it has on the planet.
Travel is about connection, exploration, new experiences and learning (and perhaps a small amount of relaxation and pampering along the way). Whilst everyone is grounded, what better moment to start exploring how we can get all the benefits of travel, from our own homes. There are undeniable negatives, sadness and loss, but there are also opportunities and moments that we can see our current situation in a positive light.
Use this time to reconnect with your families, friends, communities. Perhaps you're meeting the neighbours for the very first time. After not seeing school friends, or old work colleagues for a matter of decades, maybe it's the perfect opportunity to arrange a virtual pub quiz, or online gaming session. We can relearn the art of letter writing, put together care packages for absent friends, send loving messages through the mail. Support your small local businesses by buying gift vouchers or booking hotel nights in the neighbouring town for next year.
Treat your own home as you would treat a holiday destination – let the power of your tourism dollars roll forth, and support the fellow people in your community to the best of your ability.
Covidlandia is an interesting destination with much to teach us if we're willing to learn. As with any new destination we travel to it will change us. As a nation, and as a planet we are all trying new things and noticing positive differences, in our homes, at work and in our communities. We're more aware that the planet's health and our own are inseparable. We're becoming aware that the material life is far less important than our experiential life and that the health of our loved ones reigns supreme. We're becoming more grateful for the beautiful resilience of nature and wildlife around us and we're certainly becoming more creative at entertaining ourselves.
Once this pandemic is over, we may well realise that the world is more prepared for radical environmental, social, political and economic change, thanks to all we have learned and everything we've done in Covidlandia. And as sad as the reasons that brought us to this moment have been, that all sounds like a pretty big positive to me.