Partners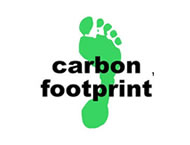 Carbon Footprint
Carbon Footprint is our trusted partner to ensure that all journeys in our META Collection are carbon negative. This means that when you travel with Brown + Hudson you play an active part in leaving the planet better than when you left home. For bespoke projects and retained clients, we also work with Carbon Footprint to provide bespoke carbon-negative assessments and solutions. In both cases, our offsetting solutions are client and travel location-specific.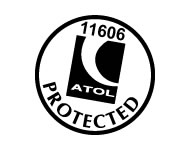 ATOL
Air Travel Organisers' Licensing (ATOL) is a UK Civil Aviation Authority (CAA) scheme to give financial protection to people who have purchased package holidays and flights from a member tour operator. To view our accreditation please click on the link below and enter our ATOL number 11606 or search for Brown + Hudson Limited.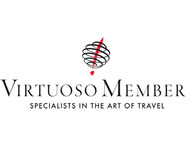 Virtuoso
Brown + Hudson is a member of Virtuoso, the travel industry's leading luxury travel advisor network. Virtuoso shares our view that travel is an experience that enriches your life, not a commodity to be bought at the lowest price.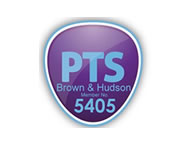 Protected Trust Services
Our clients are assured of full financial protection and legal compliance as Brown + Hudson is a member of Protected Trust Services. One of the world's leading trust account providers for the travel industry.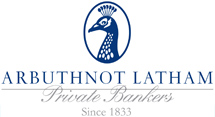 Arbuthnot Latham
The Arbuthnot name has been synonymous with banking in the City of London since 1833. Arbuthnot Latham share our bespoke, personal and above all human approach to business and that is why Brown + Hudson retains their services as private bankers.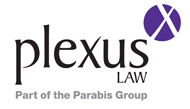 Plexus Law
Brown + Hudson retains Plexus Law as a specialist professional indemnity legal practice offering innovative solutions to complicated global situations affecting travel and insurance businesses.

Doug Dolan
Doug Dolan is a writer and communications consultant who first encountered Mr. Hudson through Ernest Hemingway and met Mr. Brown some years later in the Dordogne. When not exploring travel possibilities from Dushanbe to Ushuaia, Doug recharges his laptop in Canada. He explains everything at

Photography Partners
11Eleven, Abu Camp, Albee Adventures, Alison Wells, Alto Atacama Hotel, Aman Resorts, Andre Arment, Antarctica Logistics, Argos Cappadocia, Airara, Ashford Castle, Atout France, Azure, Banyan & Shatki, Banyan Tree Resorts, Bariloche Hotel, Benguerra Lodge, Brown + Hudson Butan Etho Metho, Blanket Bay, Brazilian Beach House, Bushcamp Company, Bushman, Canadian Tourism Commission, Cheli & Peacock, Clayoquot, Coma Cocoa Island, Croatian National Tourist Board, Dana Allen, David Rogers, Desroches Island, Exclusive Travel Group, Fly Lady Lori, Fotopedia, Frits Hoogendijk, Fugitive Drift, Gentian trails, Gondwana, Govensors Camp, Greenland Tourism, Grootbos, Heliworks, Hither and Yon, Hrvoje Serdar, Hud Hud, Ibo Lodge, Ice Hotel, Imanta Resort, Incredible India, India Cochin Malabar House, Indigo Bay, iStock, Japan National Tourism, Jez O'Hare, Josh Liba, Karl Olafsson, Kate Hodsdon, Kiwayu, Koryo Tours, La Maison Arabe, Lakutaia, Lizard Island, Londolozi, Lorna Buchanan Jardine, Luxe India, Luxury Adventures, Lyngen Lodge, Madagascar Tourism, Marcelle Bottyan, Mario Romulic & Drazen Stojcic, Martin Smedsen, Martin Zalba, Matt Mullenweg, Matt Wilson, Matthew Reichel, Maureen Posthuma, Mexico Tourism, Michael Poliza, Michelle Valberg, Mike Myers, Minaret Station, Moroccan National Tourist Office, Muelle Puero Natales, Namibia Tourism, Nenad Ruszkowski, Nomad Tanzania, Nomadic Expeditions, North Iceland Marketing Office, North Island, Northern Exposure UK, Norwegian Adventures, Oman Ministry of Tourism, Pacific Yellowfin, Palazzo Avino, Paul Zammit Cutajar, Philippe Brown, Proexport Columbia, Rani resorts, Resort at Paws Up, Robin Pope, Samara, Sasaab, Scottish Viewpoint, Secret Compass, Singita, Six Senses, Skeleton Coast Safaris, Smiling Albino, Soaring Safaris, Song-saa Island, Sri Lanka in Style, Thanda, The Italian Tourism Company, The Retreat, The Singular, Tourism Chile, Tourism Fiji, Tourism Malaysia, Tourism Thailand, Tree Hotel, Tswalu, Turespana, Turkey Cities, Turkish Culture and Tourism Office, Uganda Safari Company, Vik Retreats, Visit Jordan, Visit Norway, Visit Panama, Volcanoes Safaris, Von Essen Hotels, Walde Jansky, Wayne Osborn, Wayne Suttie, White Desert, Wilderness Safaris, Ziniry - See Norway, Zoran Vasic, Orient Express