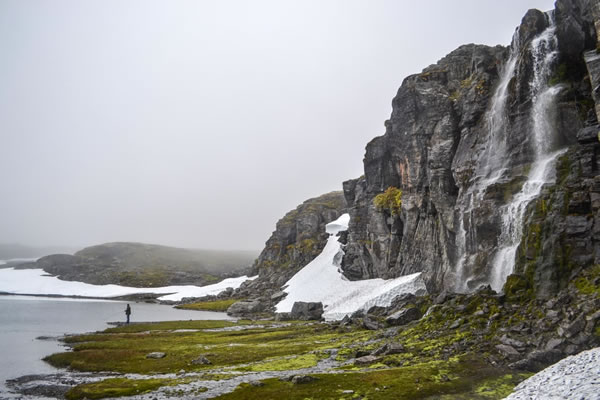 This time of uncertainty begs the question – what will happen next in the travel industry? Earlier this year in our 2020 Annual Travel Trends Report we made some predictions. Here are some updates about what the rest of 2020 will hold.
Cruising will shrink but not sink. The cruise industry has been particularly badly hit with bad press from this outbreak – already criticised for being a super spreader of contagious illnesses. It will be hard to recover from the images of passengers confined to their cabins, and ships being turned away from ports. Add to this the total mishandling by Ruby Princess which allowed hundreds of untested guests to disembark in Sydney after already identifying positive Covid-19 cases on board. Additionally, the cruise industry has long come under fire for contributing a huge amount of pollution to our environment and surge-over tourism in places like Venice, Italy and tiny Skagway, Alaska. Returning to their same old polluting ways won't be the best tactic to curry favour with potential clients. Perhaps in a humbled post-pandemic world, cruise ships will realise their responsibility to not only implement stricter heath checks for passengers, but to decrease their emissions and adopt more sustainable approaches to shore visits.
Large travel organisations will become more streamlined and many small companies will have collapsed. Self-booking online platforms such as Expedia and other successful megacompanies will need to contract their staff and services to be more specific if they want to stand out from the crowd. A lot of roles will be made redundant, and experienced travel professionals will be looking for positions elsewhere. Hopefully we'll see a resurgence in the local travel advisor, each offering unique and ultra-tailored experiences that can't be found online.
Some airlines will have gone out of business, and essential domestic routes will be lost. There will be an initial demand for short haul leisure travel, as clients take the opportunity to leave their homes at rock bottom prices, but after the initial surge this will tail off due to economic uncertainty. Home and online working may become the new normal, so business travel could take a hit. Popping to Milan or Berlin specifically for a meeting will become unacceptable. Surviving airlines will struggle for the next few months, and need to diversify their service, perhaps moonlighting as freight operators.
However, amongst the struggle there will be opportunities. Airlines who have collapsed or had to sell part of their fleet will allow space in the arena for new businesses. Bearing in mind how Irish budget airline Ryanair got their initial leg-up by buying planes cheaply post 9/11, new aviation companies will have a glut of second-hand fleets to choose from. However, they will need a strong point of difference to compete with the tried and tested favourites who weathered the storm. Hopefully we'll see a new generation of airlines that prioritise environmentalism and running on biofuels.
Domestic tourism will see a significant uptick – as seen in China currently. As restrictions are slowly lifted, initially people will flock to see family, friends and to travel in their own home country.
And finally, HOW we travel might be changing. Depending on the order of countries being reopened to tourism we could see two things happen.
Travellers rush to visit familiar places – so that they get their travel fix, quickly, easily and somewhat predictably in surroundings they are comfortable with.
Alternatively we might see emerging travel opportunities in lesser known destinations. After months of social distancing, travellers might not want to be thrown into the hustle and bustle of a tried and tested favourite. They could be looking for new and unusual locations. The World Travel & Tourism Council (WTTC) has called for governments to remove or simplify visa regulations where possible, cut travel tax and create incentives to attract tourism dollars. Perhaps some lesser visited countries could see faster growth and recovery than the perennial favourites such as Italy, France and the USA.
When people do travel, it is likely to be more mindful. Rather than tearing through the sights and must-sees, there may be more emphasis on must-do. Reconnecting with family and friends, discovering foreign cultures, savouring and appreciating. Travellers might be more grateful for the privilege of travelling than ever before. Whether traveller or host, we have all been through this traumatic global event together, and that thread binds us.
Amongst all of these predictions and hopes one thing is certain. Whatever the new trends in travel will be, the industry will certainly will benefit from learning this and from its prior mistakes and miscalculations.