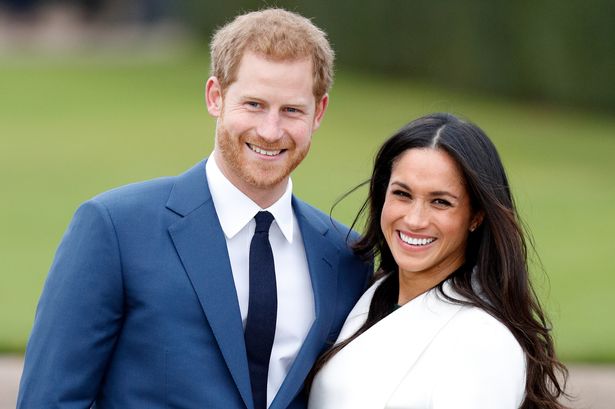 The secret to the perfect royal honeymoon for Prince Harry and Meghan Markle is simple. As with every trip, it takes an intimate understanding of their likes/dislikes, aspirations and motivations to create a completely unique and personal journey.
Harry and Meghan want to stay true to who they are and not just follow royal protocol. The traditional royal honeymoon fairytale is about to get a refreshingly modern rewrite, a story they will read to their children and grandchildren.
A Spiritual Union in Asia.
Mindfulness and meditation are important to Meghan. Her mother is a yoga teacher and wellness has always been a big part of her lifestyle. After the attention surrounding their wedding, a woodland retreat in the Himalayan Kingdom of Bhutan would give them a chance for an intimate celebration of their nuptials with a marriage and fertility blessing at a monastery on the slopes of the Black Mountains. They both adore children so they'd delight in meeting the 'monks-in-training' at the monastic school. A stay at Amankora Thimpu would give Meghan the chance to indulge in Ayurveda based treatments at their spa, with facials being her go-to treatment.
Harry's parents chose to honeymoon on HMY Britannia. Similarly, they'd then sail Myanmar's Mergui Archipelago on an antique Phinisi. They could practise yoga on deck, take waterfall showers in hidden coves and free dive for pearls. A traditional Burmese manuscript on a gilt palm leaf would be a surprise memento. The illustrations would depict the royal couple on their honeymoon voyage, with their story told in Burmese script (as an excellent calligrapher Meghan would appreciate this fine art).
The Unbounded Sanctuary of South America.
Argentina is diverse in nature, adventure and culture – all important to both Harry and Meghan. They'd start on a private ranch near Buenos Aires (Meghan enjoyed several months here, interning at the US embassy). Polo is a favourite pastime of Harry's and something Meghan is keen to learn. As expert horsemen, the gauchos could give them some helpful advice on horsemanship skills. Using Meghan's fashion design experience, they could create their own unique polo belt (Harry and William both have one) – traditionally made in team colours.
After sampling Argentina's finest red wine (Meghan's blog 'The Tig' was named after Tignanello), they'd head to their jungle refuge at the new, environmentally conscious Awasi Iguazú (opening Feb 2018). Their competitive spirits would be ignited with a treasure hunt (or perhaps a full blown Great Game) at the centuries-old archaeological Jesuit ruins. As conservationists, they'd want to get off-the-beaten-path in the National Park, to see the biodiversity of Argentina's fragile rainforest first-hand.
Adventurous Souls in Europe.
As adventure seekers and nature lovers, Harry and Meghan would be at home in the wilds of Scotland and Iceland. Starting in Iceland, they could indulge their love of the outdoors by racing snowmobiles and heli-skiing. Every honeymoon needs romance and a live music performance within a glacier cave would be just the start – their favourite genres, indie and dubstep, would make an eclectic mix. The walls would be lined with candles and Meghan's favourite flower, peonies. A cup of hot chocolate mixed with red wine (Meghan's own recipe) would keep them warm. At the end of the day they can unwind in their private geothermal infinity pool with a shot of Icelandic Brennivín – drunk on special occasions.
Their next stop, a private estate in the Scottish Isles, would guarantee them some seclusion. A wildlife cameraman would film them snorkelling with seals and the most northerly dolphin colony in the world, Blue Planet style (they are big fans of the series). Harry proposed over a home-cooked meal so they'd enjoy hand diving for scallops and foraging for edible wild food to make a fresh and organic feast together by the fire.
Meghan told Vanity Fair "Personally, I love a great love story". This will be a memorable chapter at the start of their life story together.