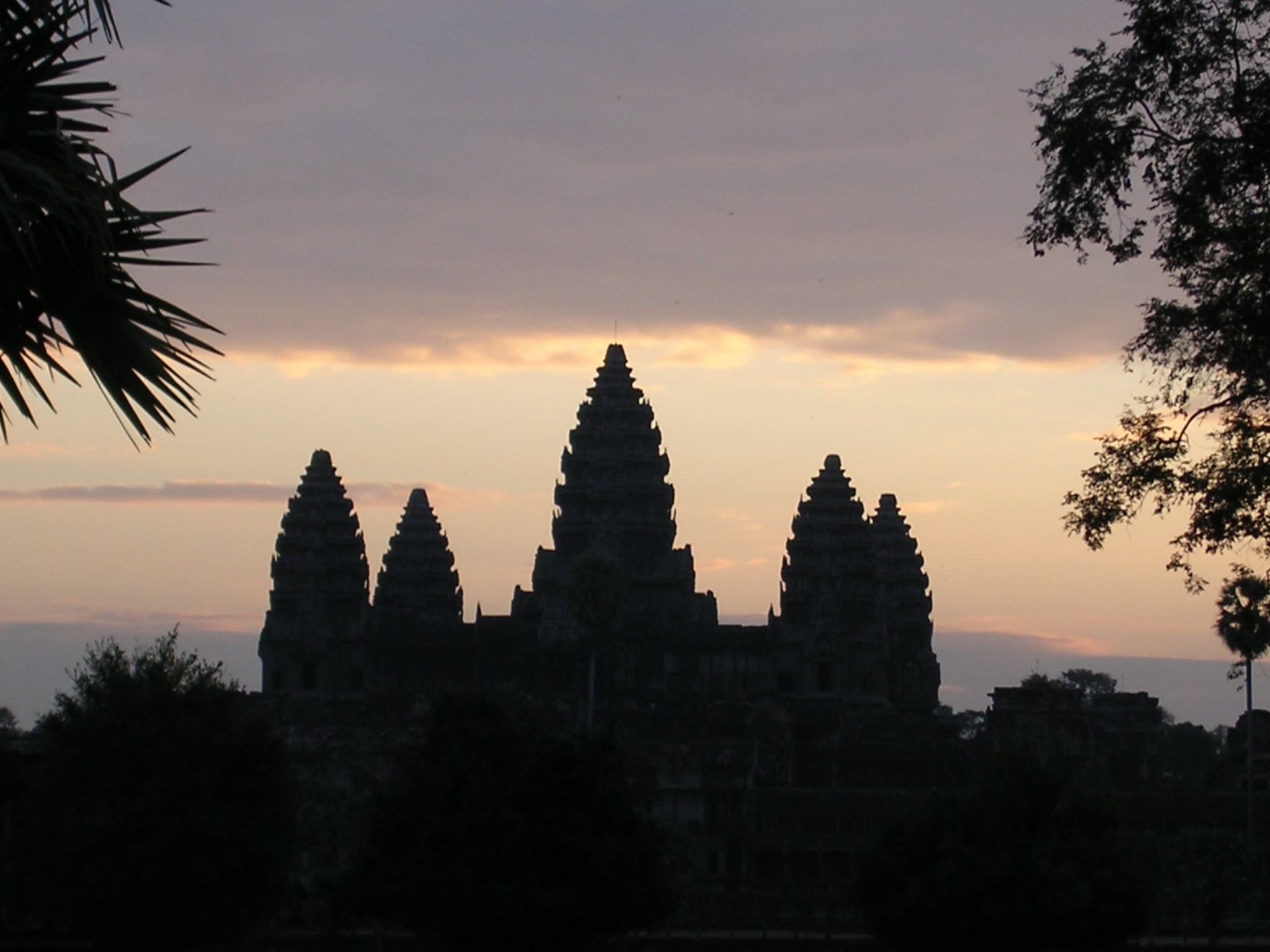 Along with Ph'chum Benh and the Water Festival, Khmer New Year is one of the most important holidays for Cambodians generating an air of festivity, parties and visits to the pagoda. In the weeks leading up to this, young people play games in the street and on New Year's Eve, offerings of food, drink and incense are set on palm-fringed tables in front of homes. Traditionally, the New Year is accompanied by the practice of tossing water and powder on friends and passers-by and though the practice is discouraged, the area around Wat Phnom still sees good natured water throwing at this time.
With the Brown + Hudson team having traveled here, a collective thought resonating with each of us is the grace of its people; something that has truly evaded Cambodia's turbulent past and just one of many reasons to consider visiting this year. It's a quality captured in eloquent carvings of 12th-century battles and also in everyday life. This is equally visible among the farmers you meet selling their produce at lively village markets; the conservationists who work to protect the dolphins of the Irrawaddy and the fishermen on Lake Tonle Sap, who move their simple homes throughout the year to follow the rise and fall of the waters.
Whilst many come here to experience the extraordinary architectural wonder of the Buddhist (originally Hindu) temples at Angkor, there are parts to Cambodia that often get forgotten. Besides the mystery and beauty of its temples and the shattering remnants of its horrific Killing Fields, this is a place teeming with diversity and warmth. From the pristine beaches of Ream National Park, the dense tufts of jungle home to rare wildlife of the Cardamom Mountains, the complexity of its cuisine and not least, the true graciousness and warmth of the Cambodian people themselves. For us the accumulation of all of these things rank it among one of our most inspiring travel experiences and one of the many reasons we relish the task of crafting richer travel stories for our clients here.
Not stopping at the duly mundane task of replicating itineraries, Brown + Hudson craft individual travel stories to the lives and wishes of our clients. Going beyond expectations, incorporating the impossible and namely the improbable, we create a truly unique narrative that only you can tell. An example of this is in Angkor Wat, where we will ensure you're free to focus on the holy site's nuances. To do this we will have you flown over Angkor by helicopter or taken across the site by remork (a kind of moped trike). Perhaps you may wish to have the site to yourself, so we will arrange a private tour when the buses are long gone. If you wish to stay a little longer, we will create an exclusive private camp for you.
This country has a number of tropical beaches that rival any found in Thailand and Vietnam and it would be remiss of us not to mention this. Dotted amongst your exploration of this wonderfully rich country and its deep cultural, historical and political past, we will also ensure there are moments of solace, showcasing Cambodia's natural beauty and allowing you to explore its hidden depths away from the hustle and bustle (should you so wish of course). Perhaps you would like a close encounter with some of Cambodia's endangered wildlife, or maybe you wish to look after rescued sun bears. If you are more interested in the arts, perhaps you would like to meet some of Cambodia's iconic masters from the classical Royal Khmer Ballet or the famed art of shadow puppetry.
However you wish to explore Cambodia, Brown + Hudson would love to start this conversation with you and really get to know the meaning behind your travel. From the seed of information grows an entirely tailored journey, sprinkled with unlikely scenarios to make it entirely unforgettable.
For more information contact us on +44 203 358 0110 or email us enquiries@brownandhudson.com