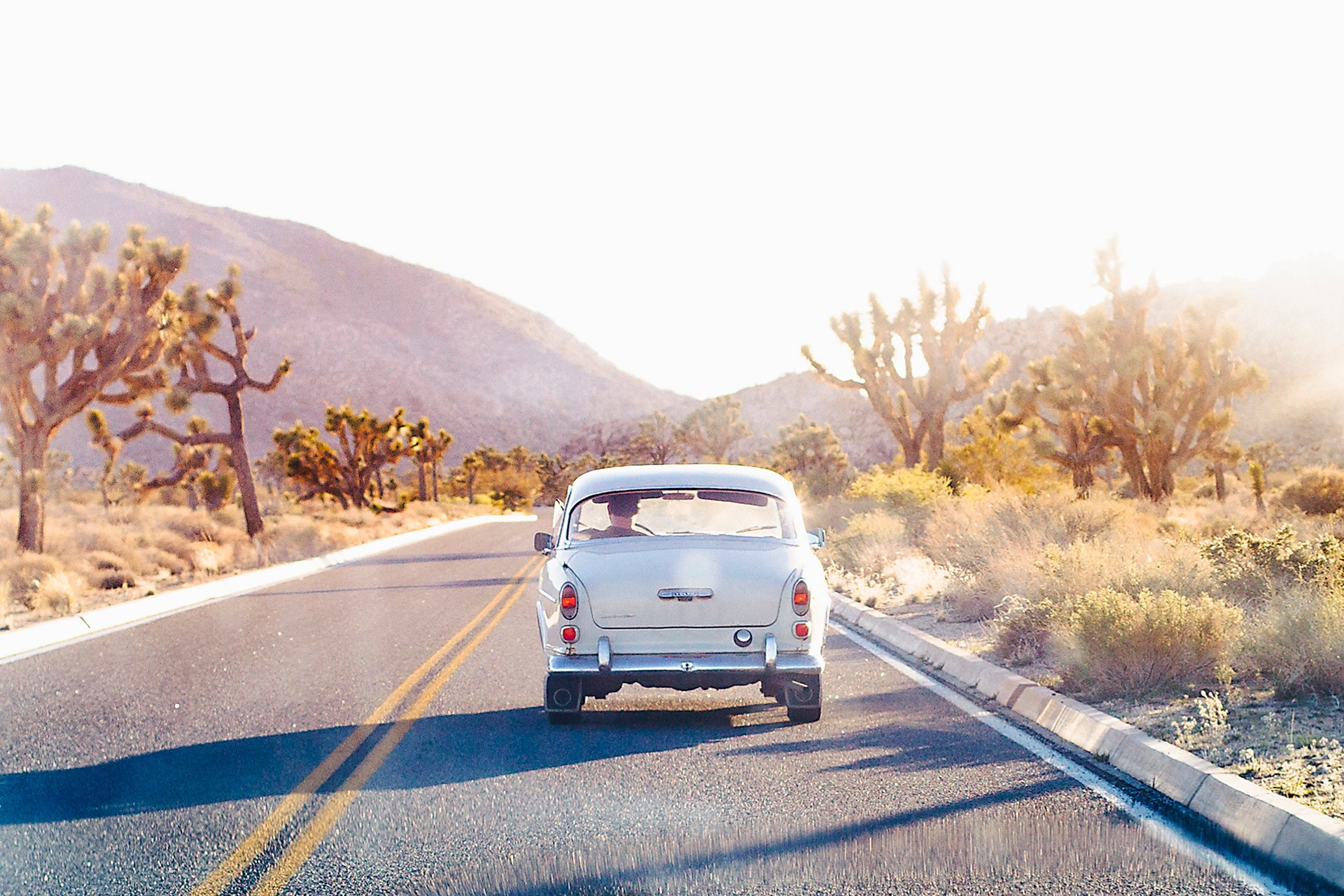 The thought of travelling alone is a daunting one.
Many people wouldn't even consider it.
Loneliness, boredom and safety concerns can make it unappealing.
But while travelling with family or friends is advantageous in many ways, when you have to consider the wants and needs of a group, your experiences can be limited by others.
If you can resign the comfort of having a companion, you can have something which only solo travel can provide - complete and utter freedom.
So, we would urge everyone to be totally and utterly selfish every once in a while, and travel in your own self-indulgent company.
The benefits are innumerable.
Not only will it awaken a liberating sense of freedom, you will learn about yourself and your destination in a whole new way.
Here are just a few of the positive impacts which solo travel can have on your mental health and well-being:
It's empowering
It's easy to relinquish control or rely on your partner for their strengths. When you're alone, problem-solving and decision-making comes down to you and you don't have to compromise for anyone else. You will discover just how much you are capable of and find a new sense of freedom and independence.
Uninterrupted enjoyment
A naturally imposed silence gives you an appreciation of what it is you are seeing or doing. Particularly in a foreign-language country where it's not easy to converse, you can focus on the present moment and enjoy your surroundings a lot more. Smaller details become more apparent as your attention isn't drawn by conversation.
Free your mind
Each experience becomes your own, not influenced by anyone else's views or opinions. Being alone gives you time to absorb and reflect internally on how something makes you think and feel. You may even be surprised by some of your reactions.
Set your own pace
From the time you get up to the time you pause in front of a painting, set your own pace and spend time focusing on the things you really love and want to do. Throughout your journey you can linger on the things that peak your interest and pass on the things that don't.
Boredom is a state of mind
Even sitting quietly can be something to savour, especially when it has become a rarity. In our ever-connected world, filled with digital distractions, it can be hard to find the time to switch off. Let go of the misconception that travelling in your own company is boring and instead, capitalise on some valuable time and space to fill how you want to.
You're never really alone (unless you want to be)
The best experiences don't come from a guidebook, they are shaped by the people you meet and the memories you create. Hotel staff, other travellers or locals - there is always someone to offer help, advice or conversation. With a companion, the need to talk to others is removed. But people are more open and engaging with those on their own. Embrace that and you will meet interesting people that you may never have met otherwise.
Total Freedom
If you feel like sleeping in until noon and discovering your locale by night, then you can. When it's your trip, you get to decide how it goes. Take advantage of a guilt-free opportunity to bury yourself in a book, go for a long sunrise run, or do whatever it is that your heart desires.
Go where your personality takes you
For some it might be the empty, windswept Patagonian plains. For others it might be observing Tokyo's frenetic Shibuya crossing, or the great wildebeest migration on The Serengeti. It might involve canyoneering in the heart of the remote Utah desert, or embracing the Danish art of Hygge.
Luxpedition and Journey With No destination are both ideal concepts for solo travellers.
A Journey With No Destination focuses on your motivations and personal development goals, which determine the outcomes or the change that you want to achieve through travel. With a deeper insight into you as a person, an unknown journey can bring much greater rewards and a better sense of self and belonging.
A Luxpedition is for those looking for a challenge, but without some of the hardships. It allows you to step outside the realms of conventional travel for a truly transformational experience, accompanied by the knowledge that the comforts that matter most to you, won't be far away. It will change the way you view your place in the world and bring huge personal satisfaction.