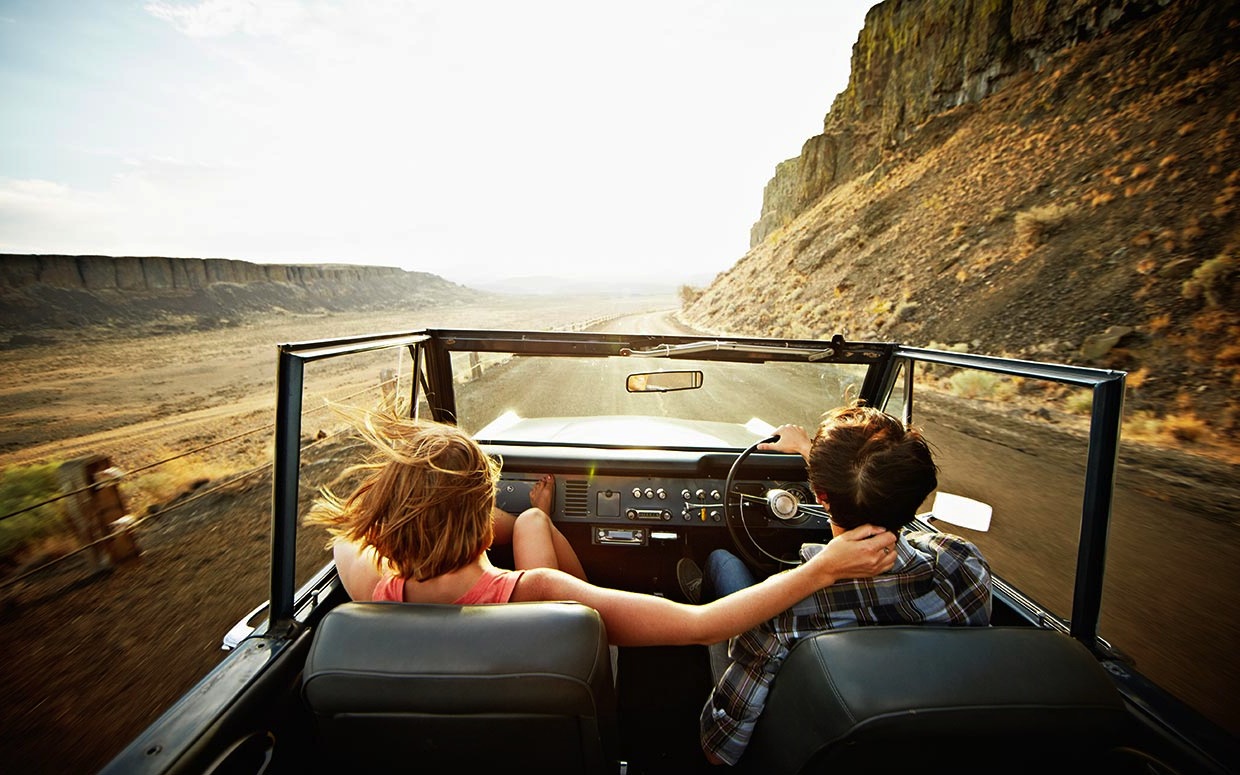 Whether it's power, opulence or complete freedom, getting behind the wheel evokes different feelings in everyone, but selecting the perfect car as well as an awe-inspiring destination can create extraordinary journeys. Here are three suggestions to make you fall in love with driving once again.
Relive a bygone era when life moved more leisurely as you cruise through eight states covering 2,451 miles following America's iconic Route 66. The laid-back, stylish traveller should take a classic convertible Ford, Chevy or Pontiac to speed back through time. Settling back into the sumptuous aged leather, tune the radio into the sounds of Elvis or the Beach Boys and find yourself whisked straight into the swinging 60s.
Route 66 winds from Lake Michigan all the way to the "land of milk and honey" – that is; Los Angeles and the shores of the Pacific. As you drive you will pass historic everyday buildings and numerous cultural sites, from old-fashioned petrol stations and 60s hotels to museums all about cowboys and the America of years ago. The highway slices across the continent, revealing the process of historical change that transformed the lives of people, their communities, and the nation. We feel this fabled road connects not only the east and the west, but also the past and the present.
As an alternative trip, thrill-seekers can drive the latest Ferrari, Lamborghini or Pagani through France on a jaw-dropping journey through winding Alpine passes, known as the Highway of the Titans, which hosts the annual Tour de France. Head south to the glistening Mediterranean and you'll be hurtling along La Turbie, the site of classic car chases from James Bond's Goldeneye and Robert De Niro's Ronin.
For the utmost in luxury why not finish your journey relaxing on board a superyacht in Monaco's harbour. Soak up the legendary atmosphere of sophistication, style and wealth while you admire the world's best drivers expertly threading their priceless Formula 1 cars through the principality's tight streets in the annual Grand Prix.
Daring drivers might prefer to choose the latest 4x4 and tackle the wilds of Africa. The deserted dunes and rusted wrecks of Namibia's Skeleton Coast are the perfect place to begin your off-road odyssey. Nowhere else can you experience the contrast of a seemingly empty and haunting landscape which turns into a vibrant ecosystem boasting everything from seal colonies to beach-based lion prides.
Nothing allows you to be more of an intrepid explorer than when you are behind the wheel; setting the agenda, stopping at natural gemstone beaches or ghost towns and taking your time marveling at the natural beauty and diverse wildlife of humanity's birthplace.
Contact us to rediscover the joy of driving on a unique adventure with Brown + Hudson.
Written by Jonathan Kelly