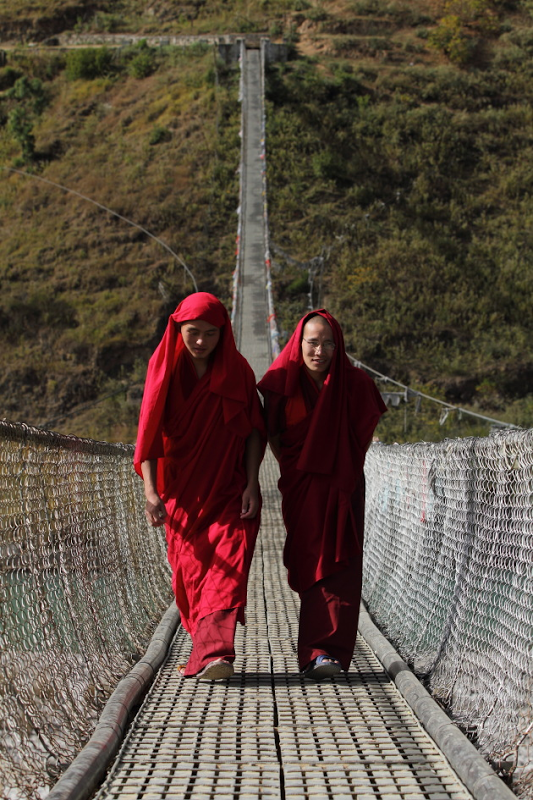 Not everyone's commute is sleep-inducing. Instead of turning off and tuning out, some lucky individuals experience spectacular views, the latest in technical innovation or ways of getting to work which are just a bit more fun.
This summer, tens of thousands of weary commuters in Bolivia were freed from smoke-belching buses, nightmarish blaring horns, and navigating endless rivers of traffic - thanks to a new £140m cable car system. A once tiresome daily journey is now serene and effortless. Through tinted windows, passengers in the gleaming red cabin cars can enjoy a spectacular view of the glacier-capped Andes mountains on their journey home as they glide out of La Paz, climbing almost 500m up to the cliff-edge city of El Alto – the world's highest major metropolis. At nearly 11km long, it is the longest urban cable-car system in the world. Designed and built by an Austrian firm, it's an innovation turning an uncomfortable and nearly unbearable commute into a quick and modern journey.
In Bhutan travelling from one village to another to get to work can take hours, as the commute often involves climbing up or down vast mountainous gorges. However, in the Punakha Valley ingenious locals have managed to span more than 200m of rushing water with their very own suspension bridge. Set high on a fast mountain river, the suspension bridge is perfect for thrill-seekers wanting to set their hearts pumping with excitement. The bridge connects the town of Punakha and the Punakha Dzong with the smaller surrounding villages and is crossed daily by red-robed monks heading to pray and children heading to school. The combination of spectacular views of the Himalayas; rushing water of the river just metres below and the fascinating local folk you'll meet as you cross, make the Punakha Suspension Bridge one of our favourite commutes in the world.
If you prefer to cycle to work then Norway has created a novel way to avoid becoming a hot and sweaty mess during your daily ride – the CycloCable. Sounding more like a superhero's gadget, it is in fact a wonderfully Scandinavian solution to hills. It works like a ski-lift, but for a person on a bike. The cyclist puts one foot on the pedal and the other on a metal plate attached to a cable, as motors pull the plate to the top of the 130m steep hill, the cyclist and their bike ease their way to the summit. The CycloCable proves itself to be the perfect way to protect the environment by biking to work and allowing you to stay fresh as well.
If you'd like to discover more innovations to make a traveller's life easier, drop us a line and let us be your guide.
By Jonathan Kelly